Regular price
$479.00 USD
Regular price
Sale price
$479.00 USD
Unit price
per
Sale
Sold out
Share
SHIPS DIRECTLY FROM THE HEART OF THE MAYAN WORLD, ANTIGUA GUATEMALA (DHL Express).
INCLUDES SURPRISE GIFT OF FREE LOS COLORES NECKLACE & BRACELET
Our Huipil Ponchos are all magnificent pieces of wearable art. Each one is different and very unique. The common denominator between these poncho-style wearables is that they all resemble that of the Mayan huipil which is a slipover shirt made from traditional textile. The length of a traditional huipil and our version of the huipil can vary from a short top and much longer. 
This Huipil poncho has the traditional ceremonial pattern, handmade in the town of Aguacatán in Guatemala. These type of textile has traditionally been used in many Mayan ceremonies and it is considered to be the most precious textile in Guatemala. The piece has broad shoulders making it very similar to the look of the traditional huipil of the Mayan people.
What really makes this piece stand out from other huipils and textile blouses are our famous lines of ceramic beads which are organized in an enchanting pattern. The two curtains of ceramic beads really frame this piece and the body perfectly together. 
All of our Huipil Ponchos are handmade in Guatemala by Mayan artisans. 
Size: The size of the Red Warrior is one-size. Since this is a poncho-style piece, it adapts to the body wearing it, and it can be adjusted slightly by positioning it on your shoulder.
Material
Weight: 956 g // 33.72oz
Fabric: Cotton
Beads: Ceramic
View full details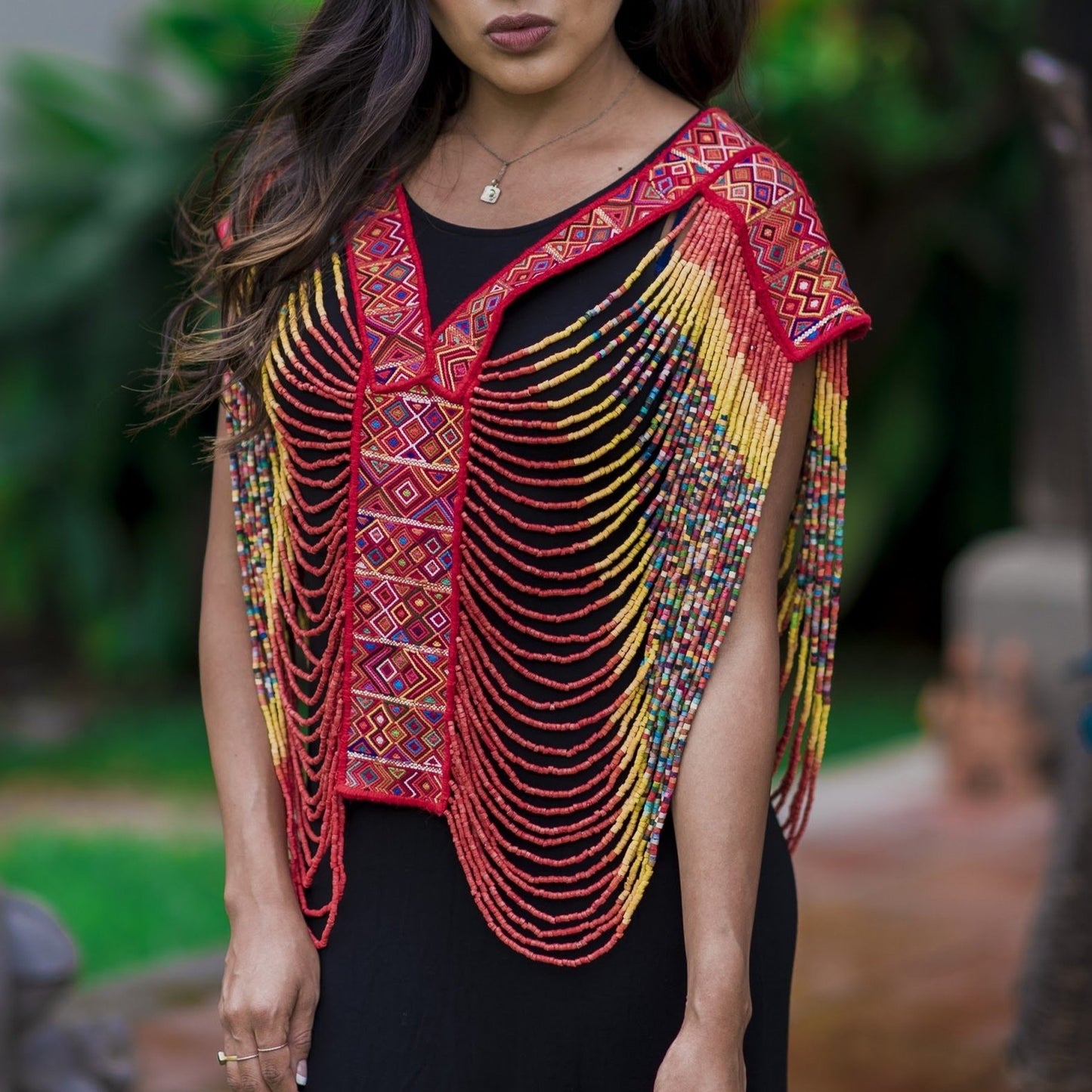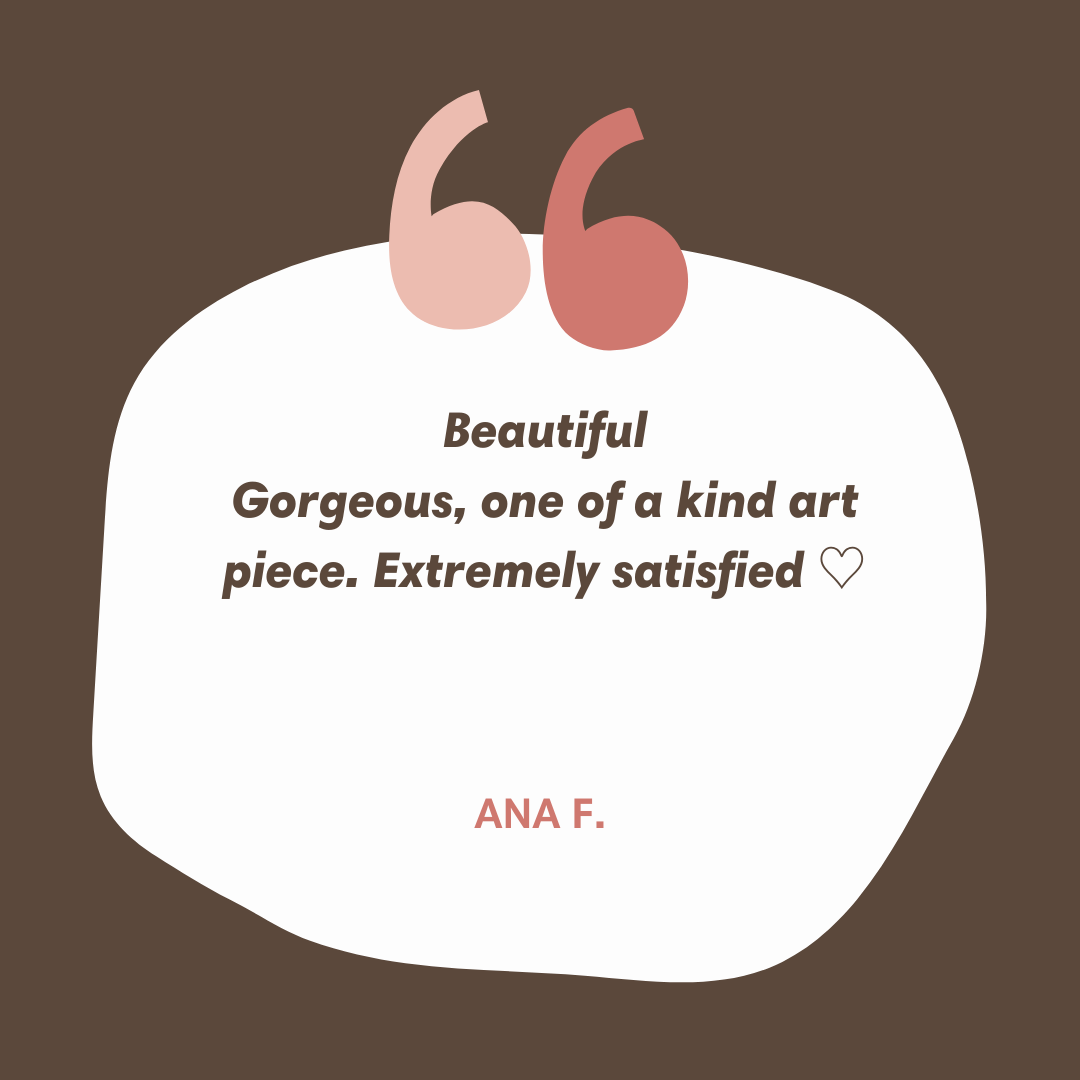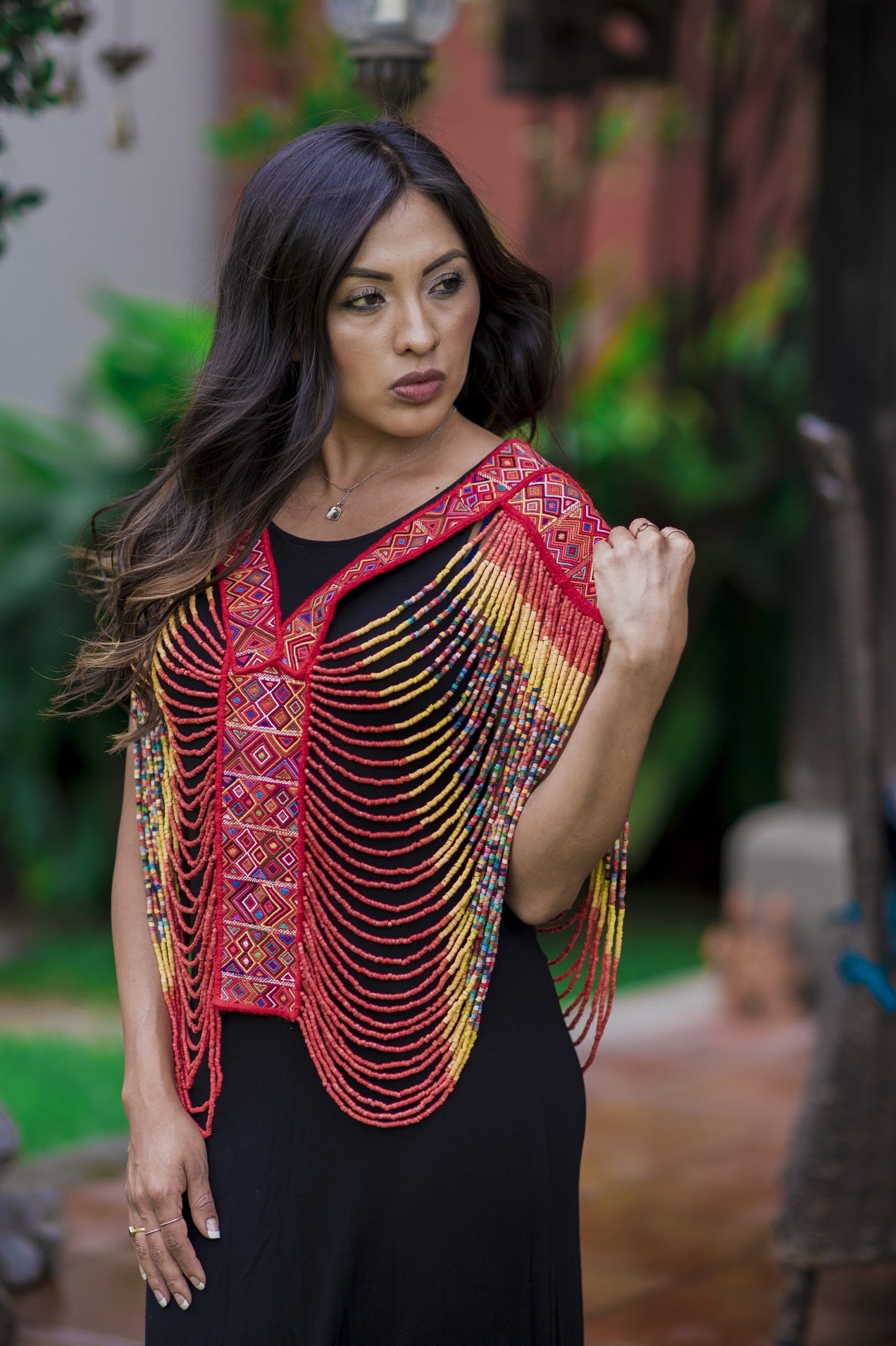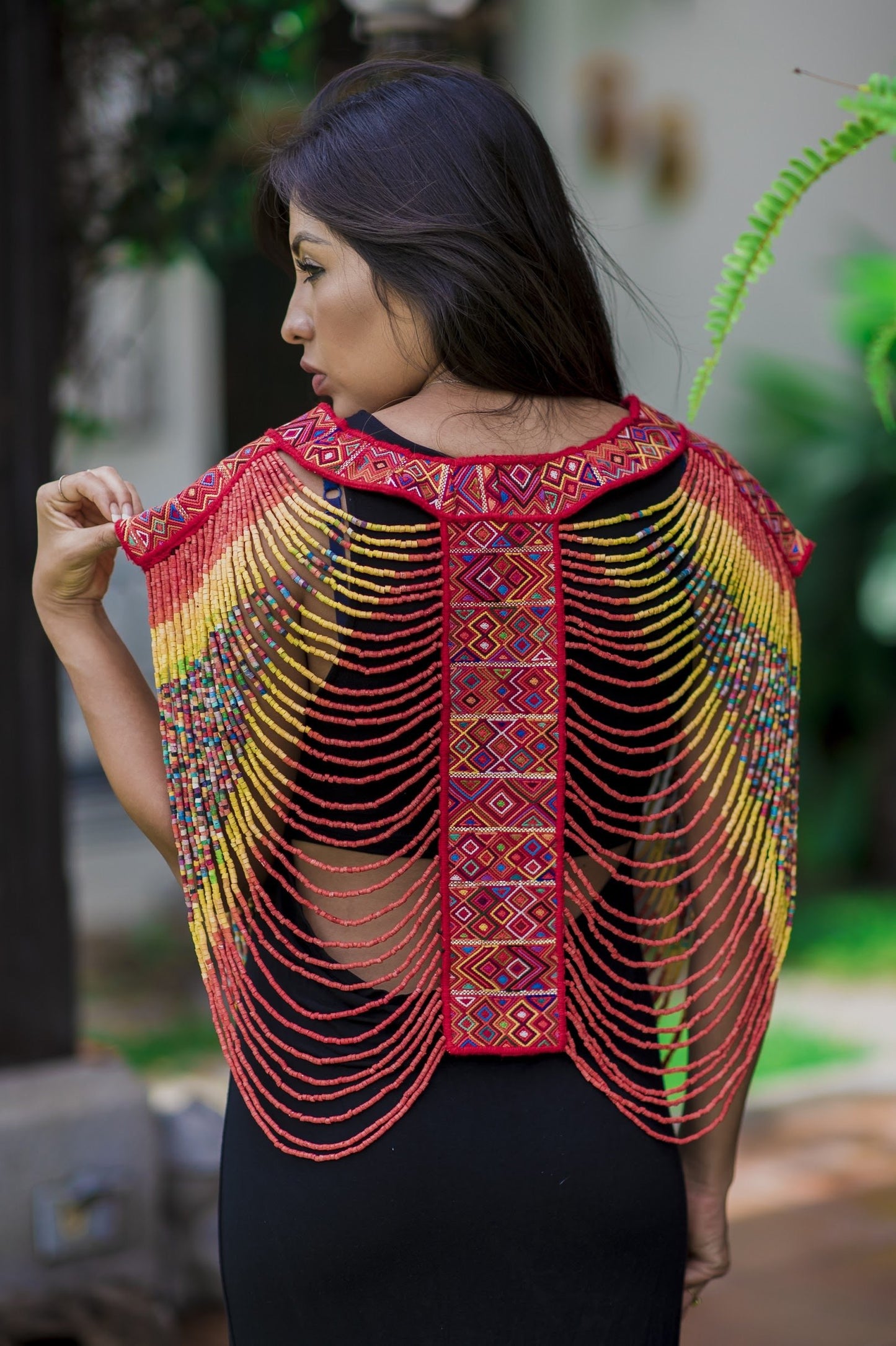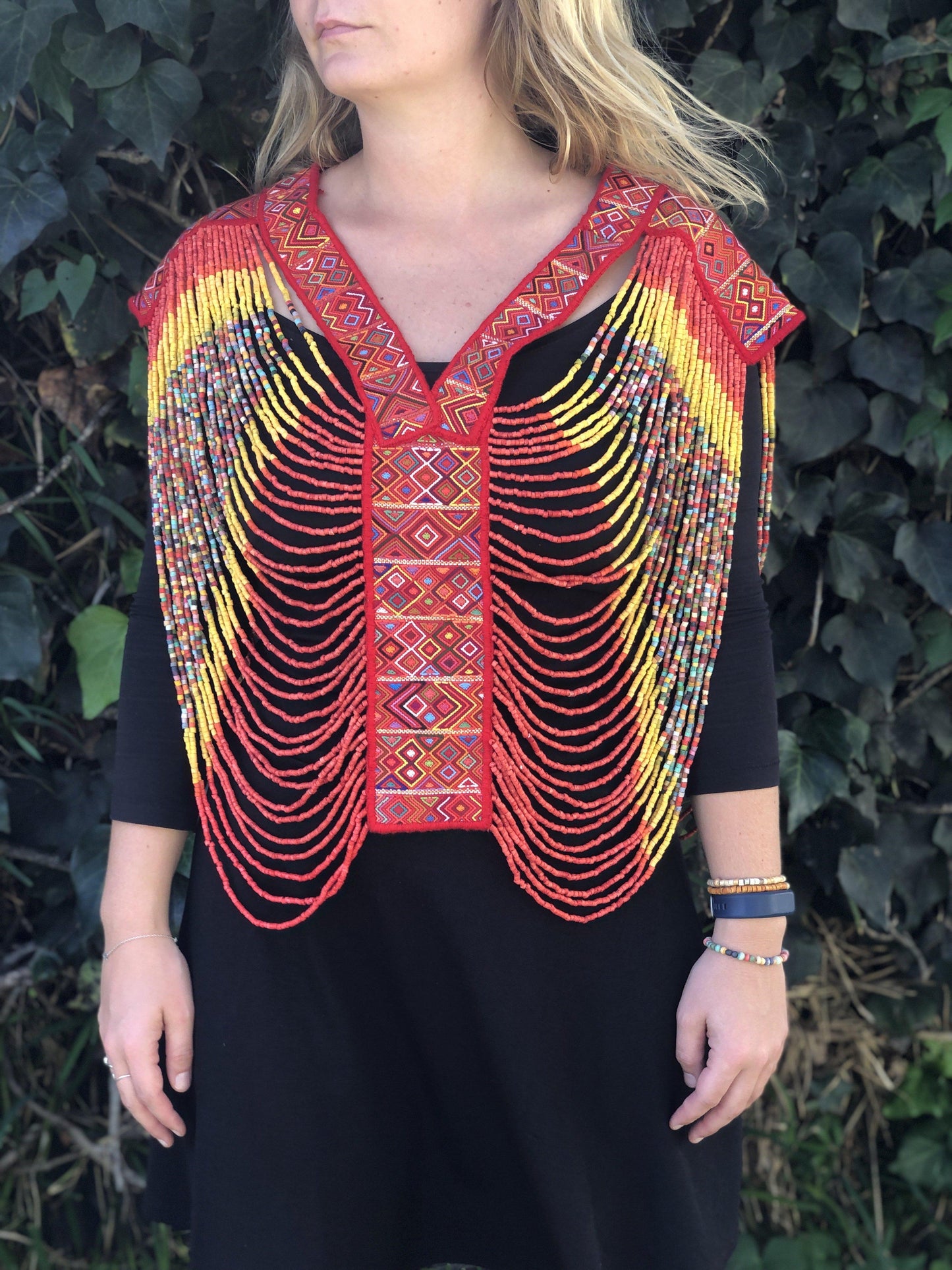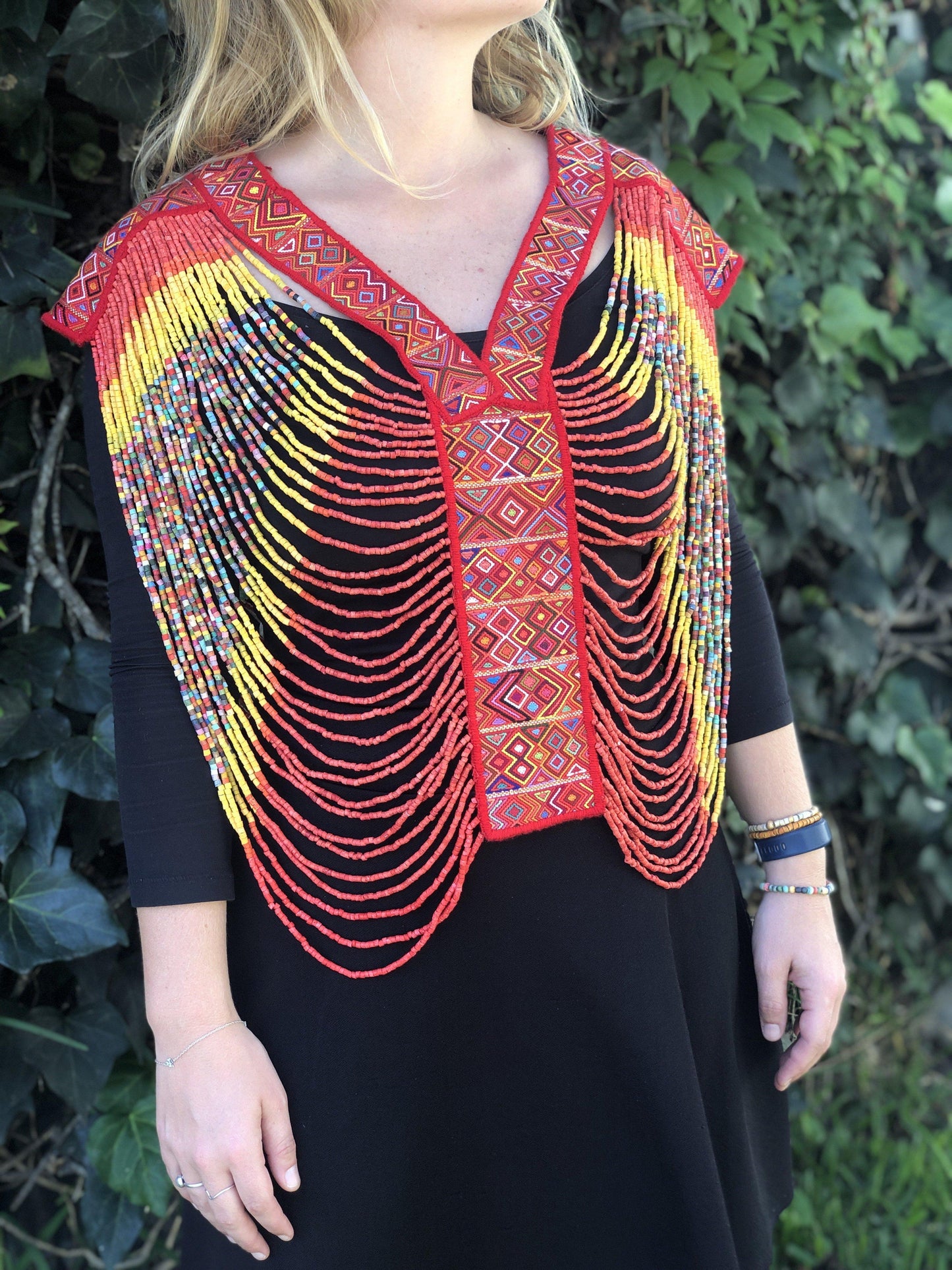 OMG
Pictures cannot do this piece justice. It's the feeling you get while wearing it that cannot be put into a picture! I wish I could go back to my wedding day and wear this beauty!! I cannot wait for my next music festival to rock this beautiful one of a kind piece. ❤️💚💛💜💙🧡