Regular price
$350.00 USD
Regular price
$420.00 USD
Sale price
$350.00 USD
Unit price
per
Sale
Sold out
Share
Our Huipil Chest Pieces are all magnificent pieces of wearable art and each one varies greatly. The common denominator between the chest pieces are that they all resemble that of the Mayan huipil which is a slipover shirt made from traditional textile. The lengths of a huipil, and our version of the huipil, can vary from a short crop top-like style to much longer. 
Our Huipil Chest Pieces have a unique piece of textile. Most of our huipils have textile that is handmade in the town of Patzún close to Chimaltenango. Even though we have included two pieces of Patzún textile in this piece, we have also added a leather twist to this specific huipil. This adds a sophisticated cowboy/cowgirl look with tassels and ceramic falling gracefully on the arms and the back. Besides the leather, there are three amazing black jade stones cupped in silver and carefully sewn into the leather. 
We have added our amazing lines of ceramic beads in a combination, pattern, and color that truly completes this look. The lines of beads fall beautifully across the chest, and wearing this piece will surely make you feel like a Mayan cowboy/cowgirl. 
All of our Huipil Chest Pieces are handmade in Guatemala by Mayan artisans. 
Size: This piece is a medium. Nevertheless, it will adapt to your posture and shape, and you can adjust it by positioning it on the shoulders. 
Material
Weight: 575g // 20.28oz
Fabric: Leather
Stones: Black Jade (Guatemalan) in inlays of silver
Beads: Ceramic
View full details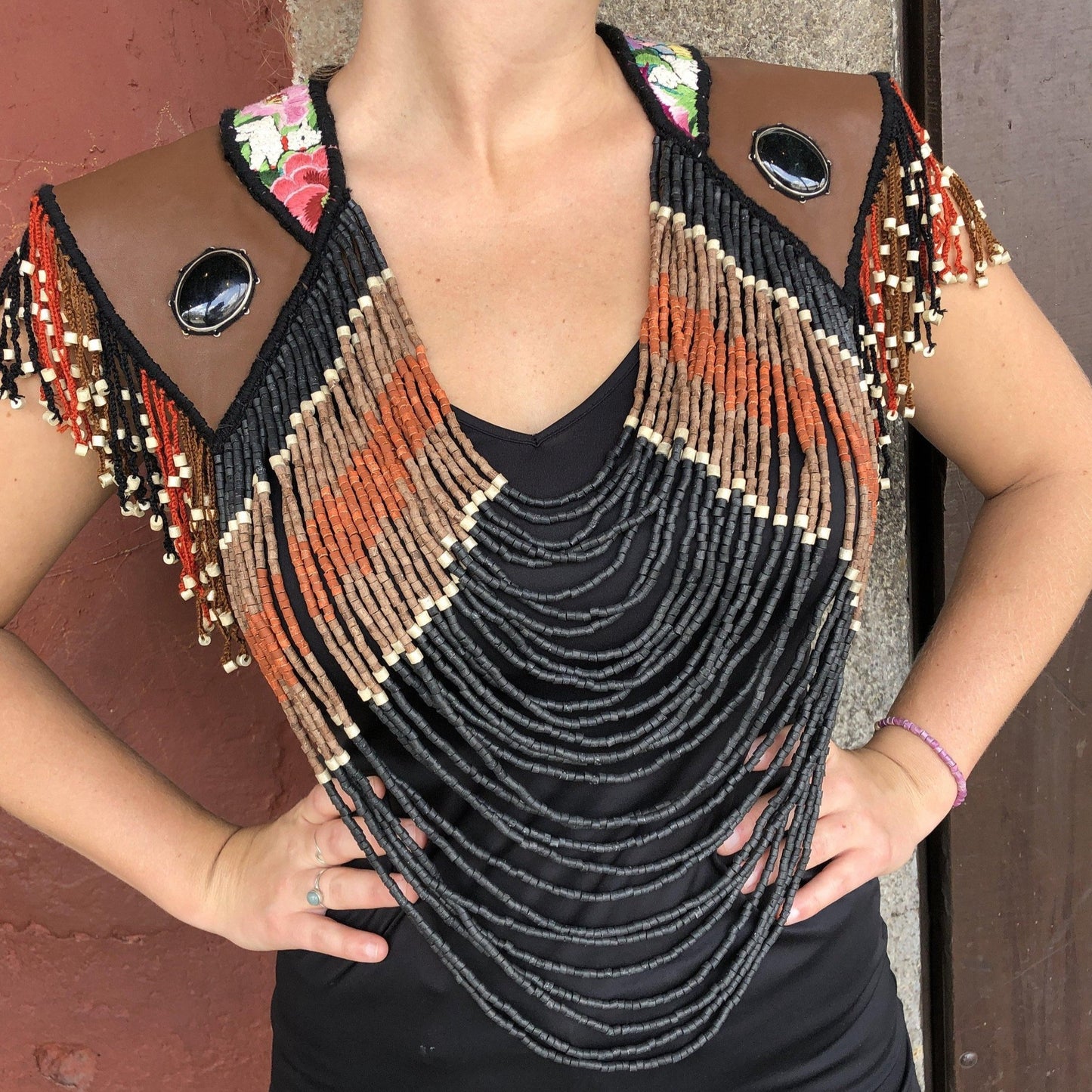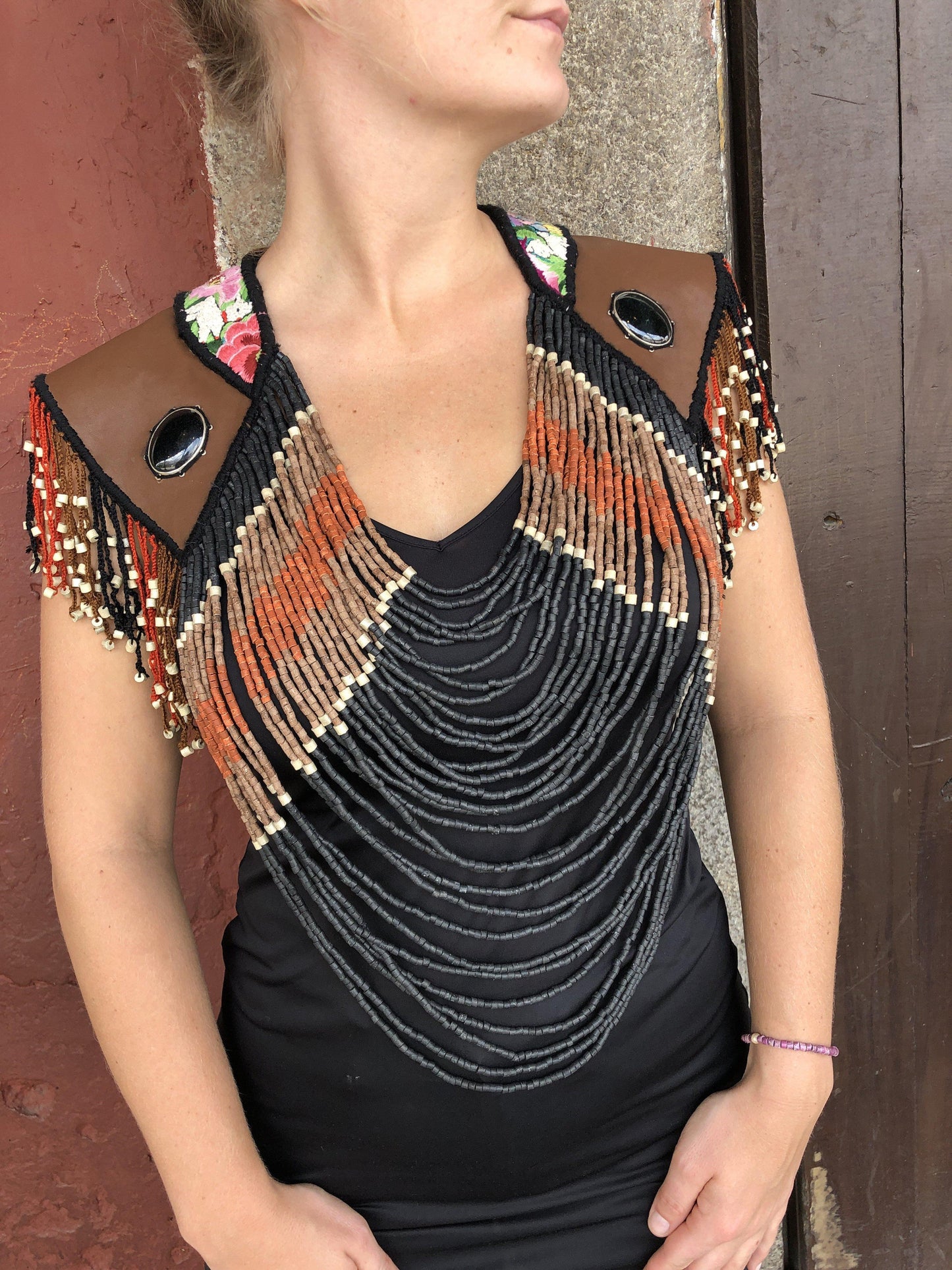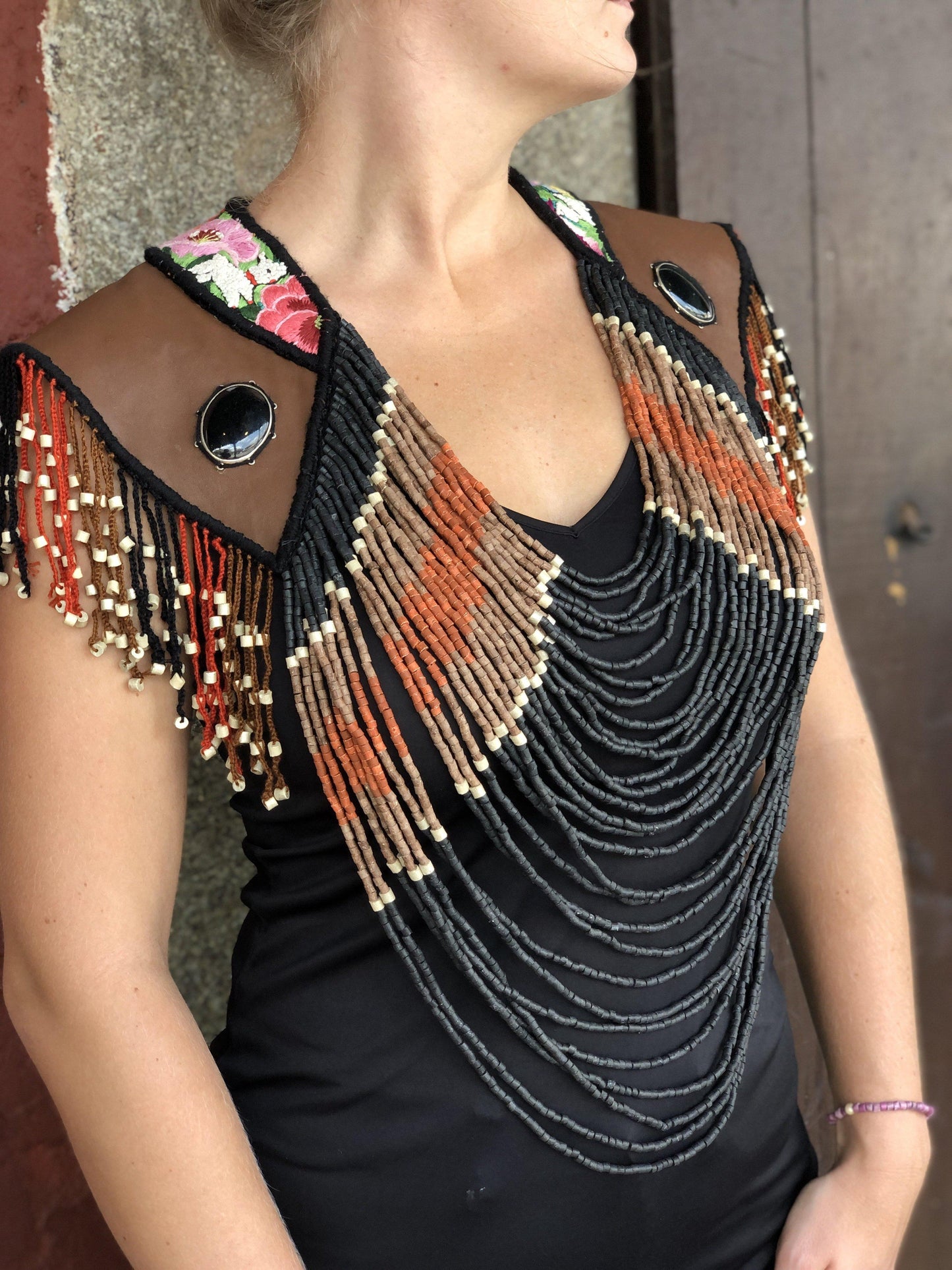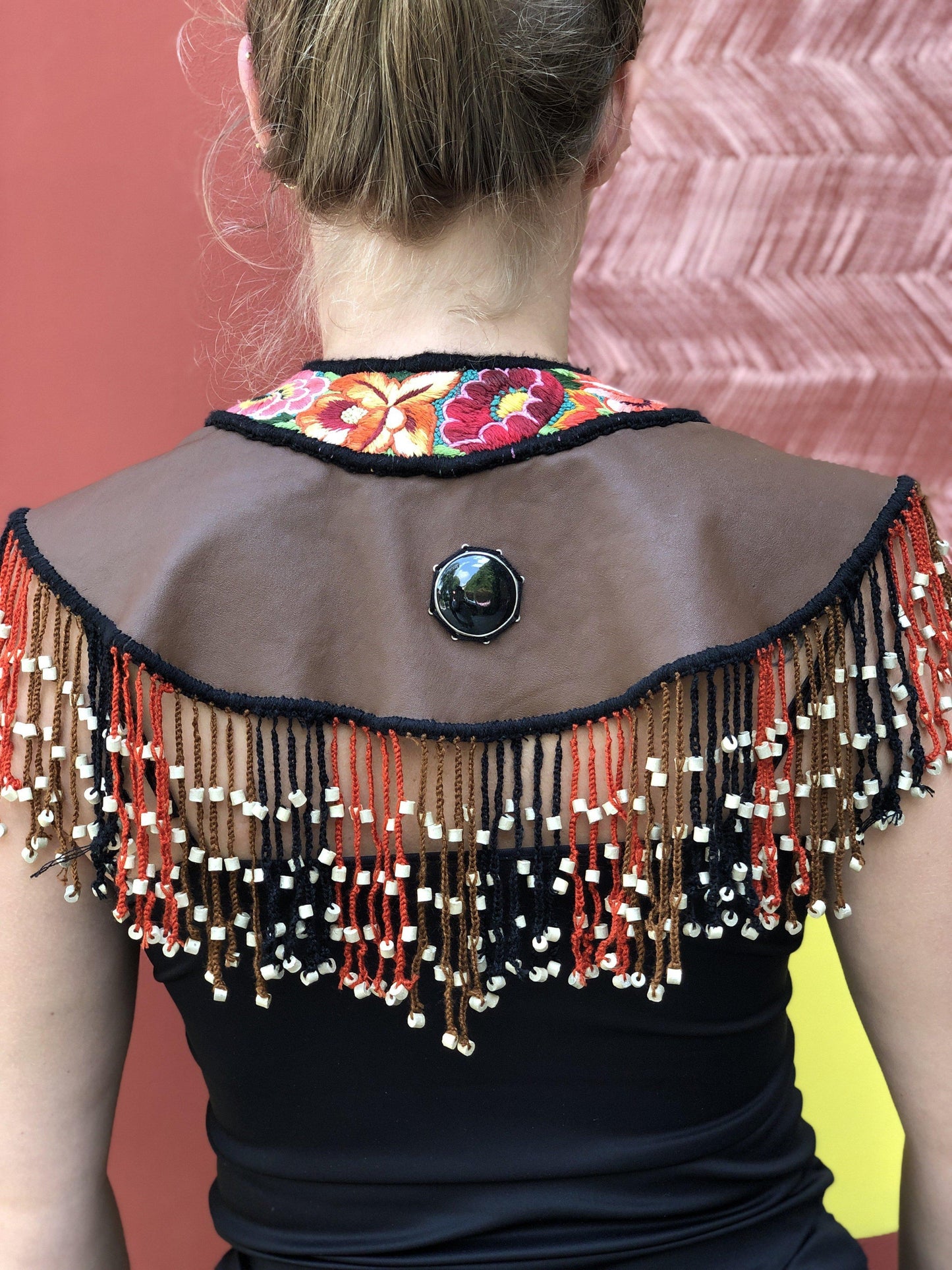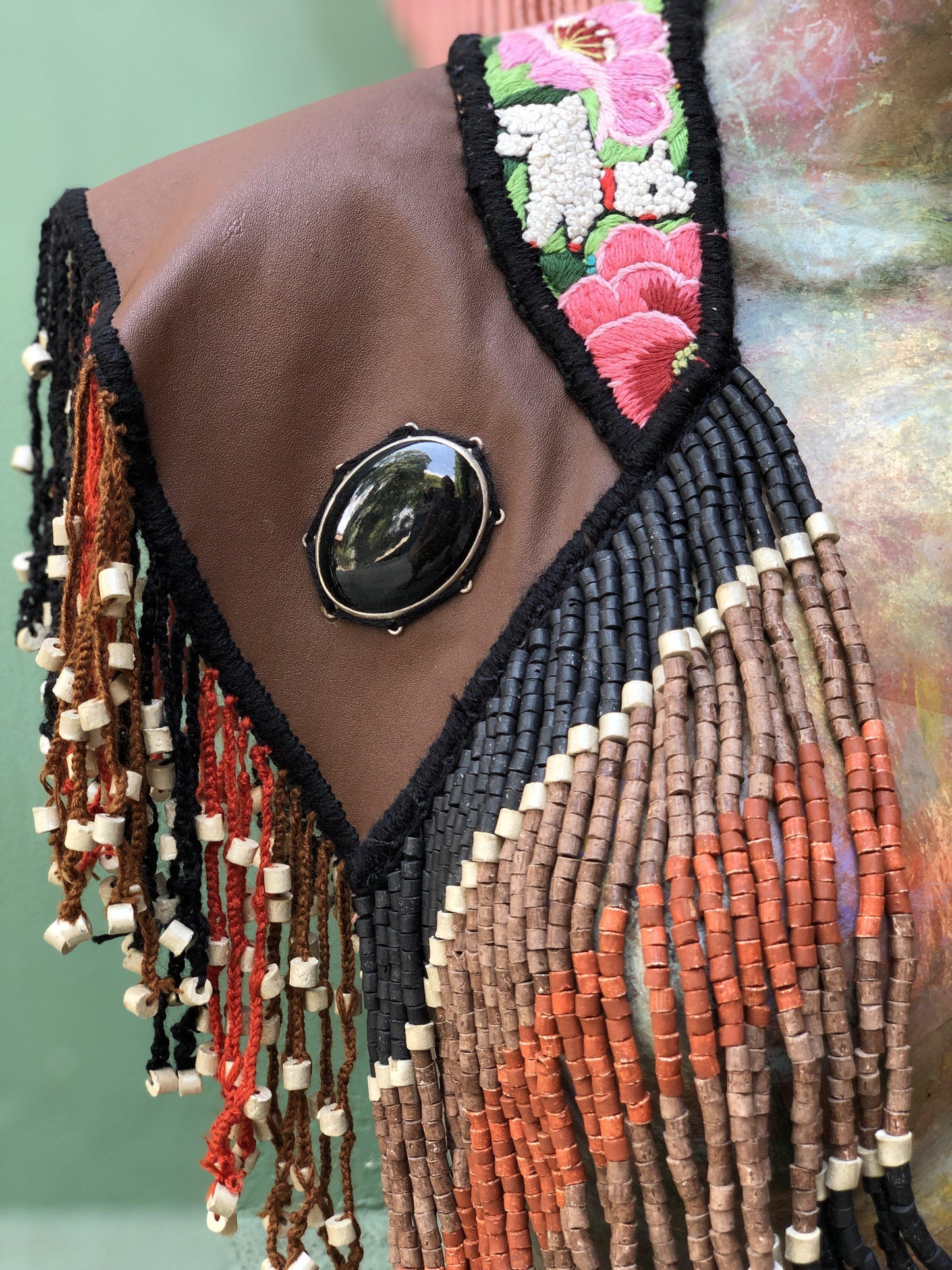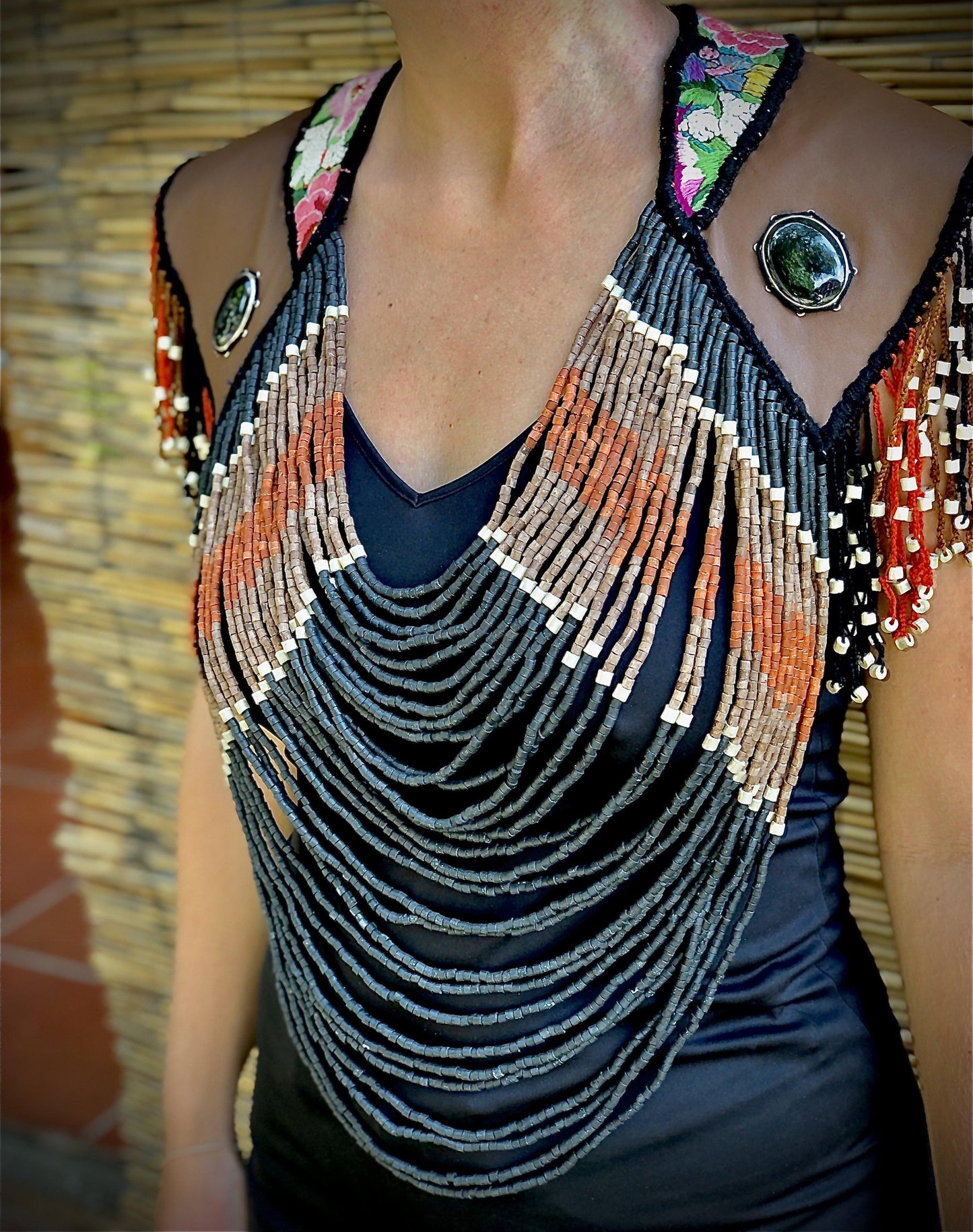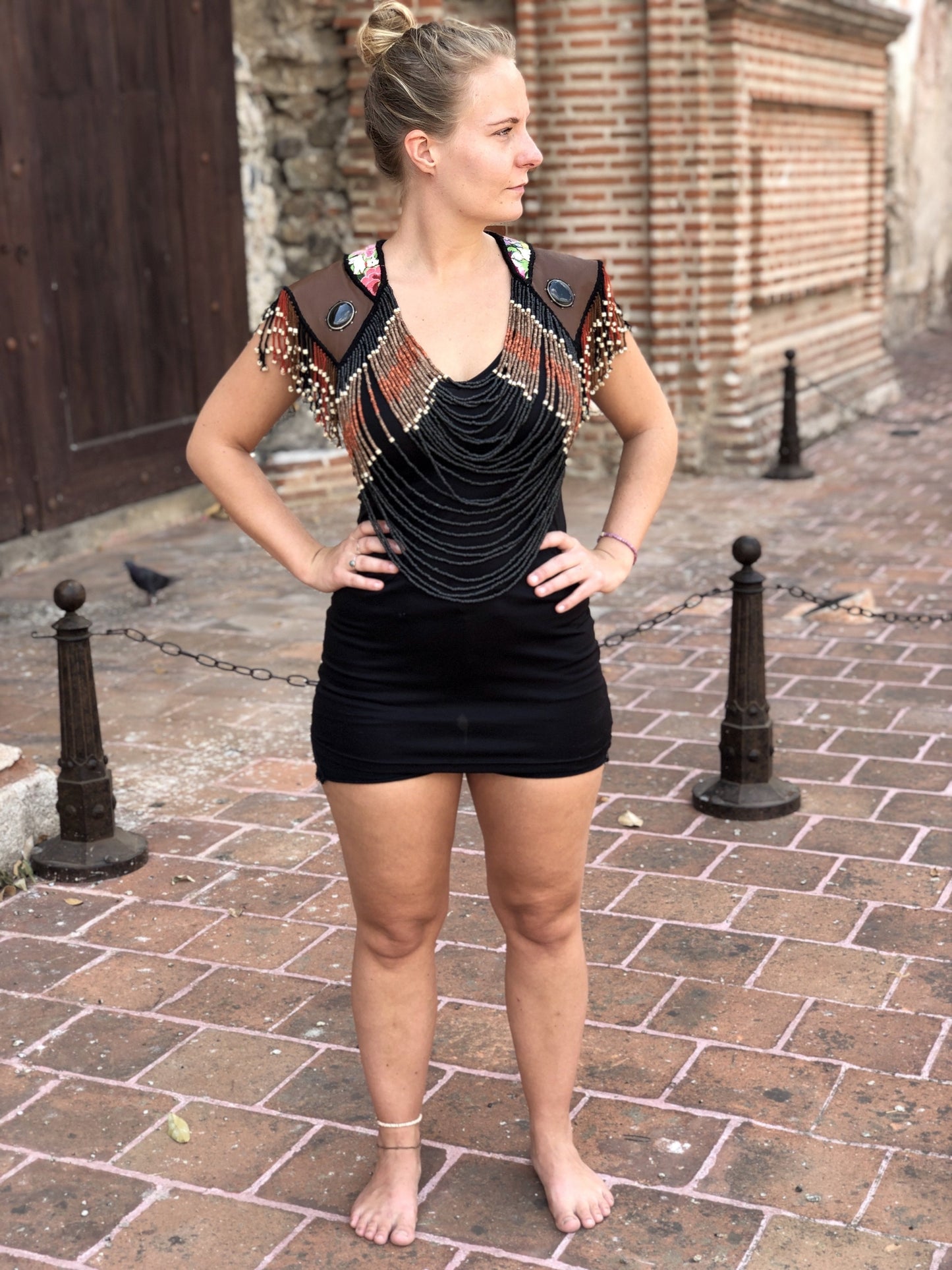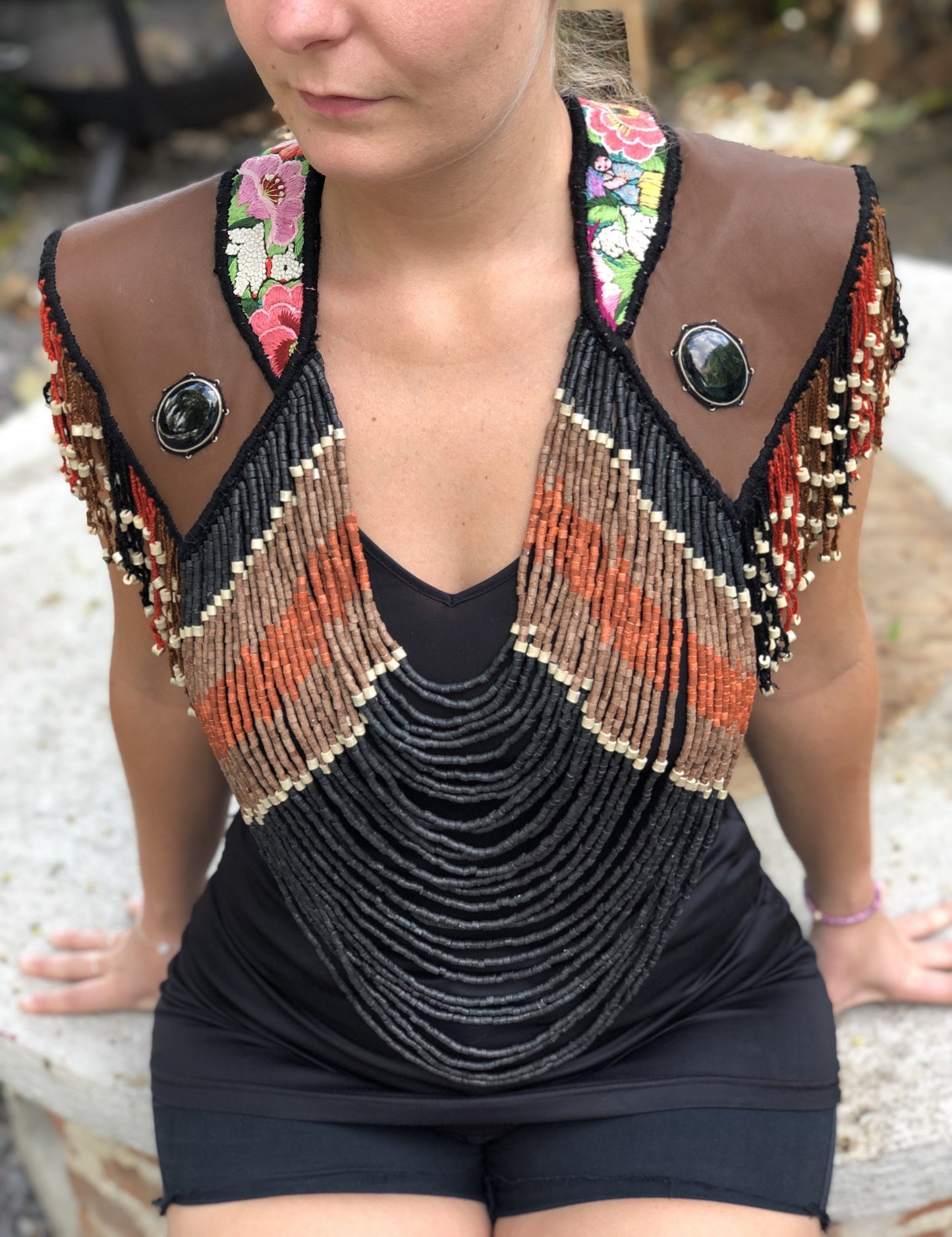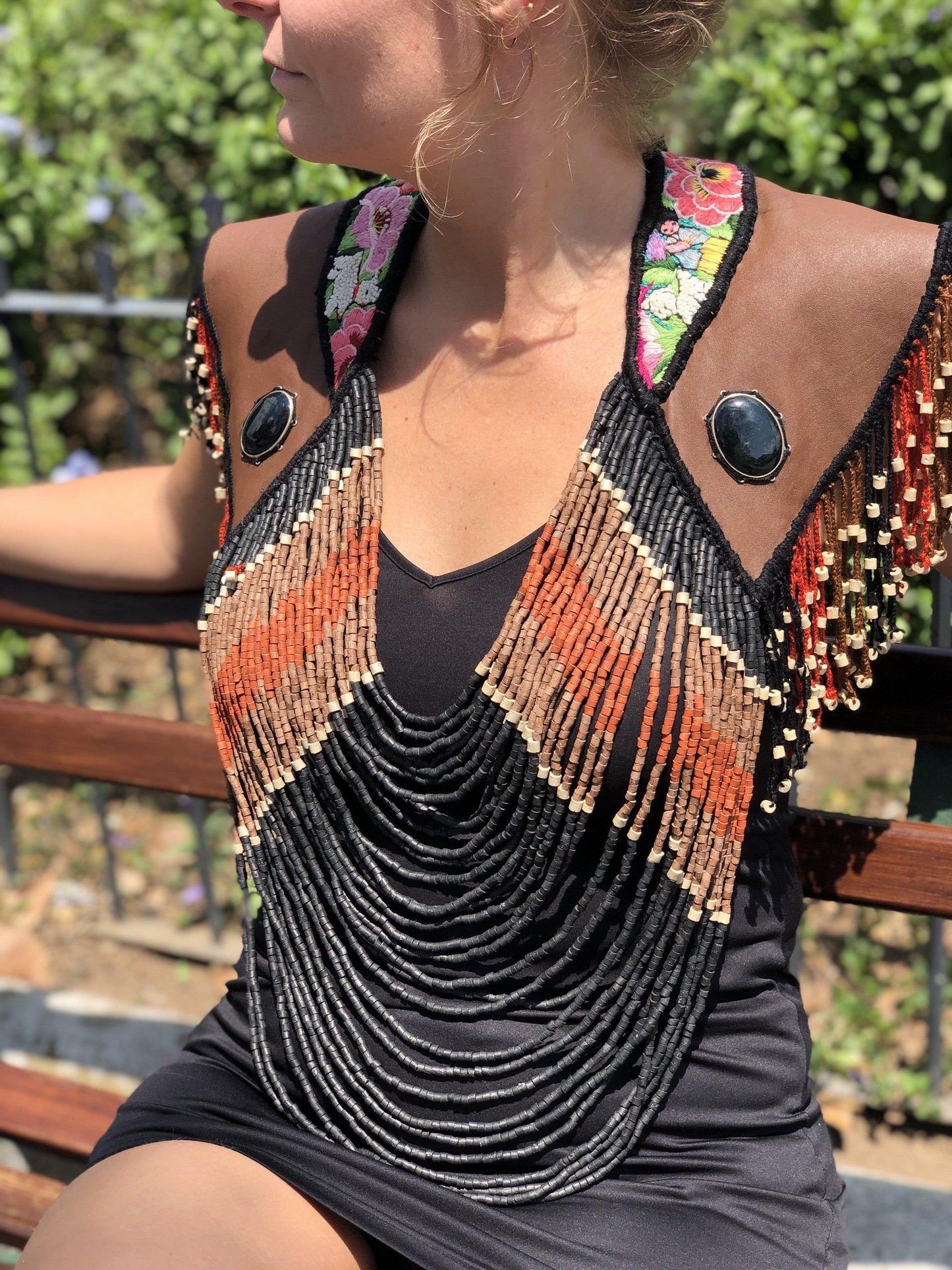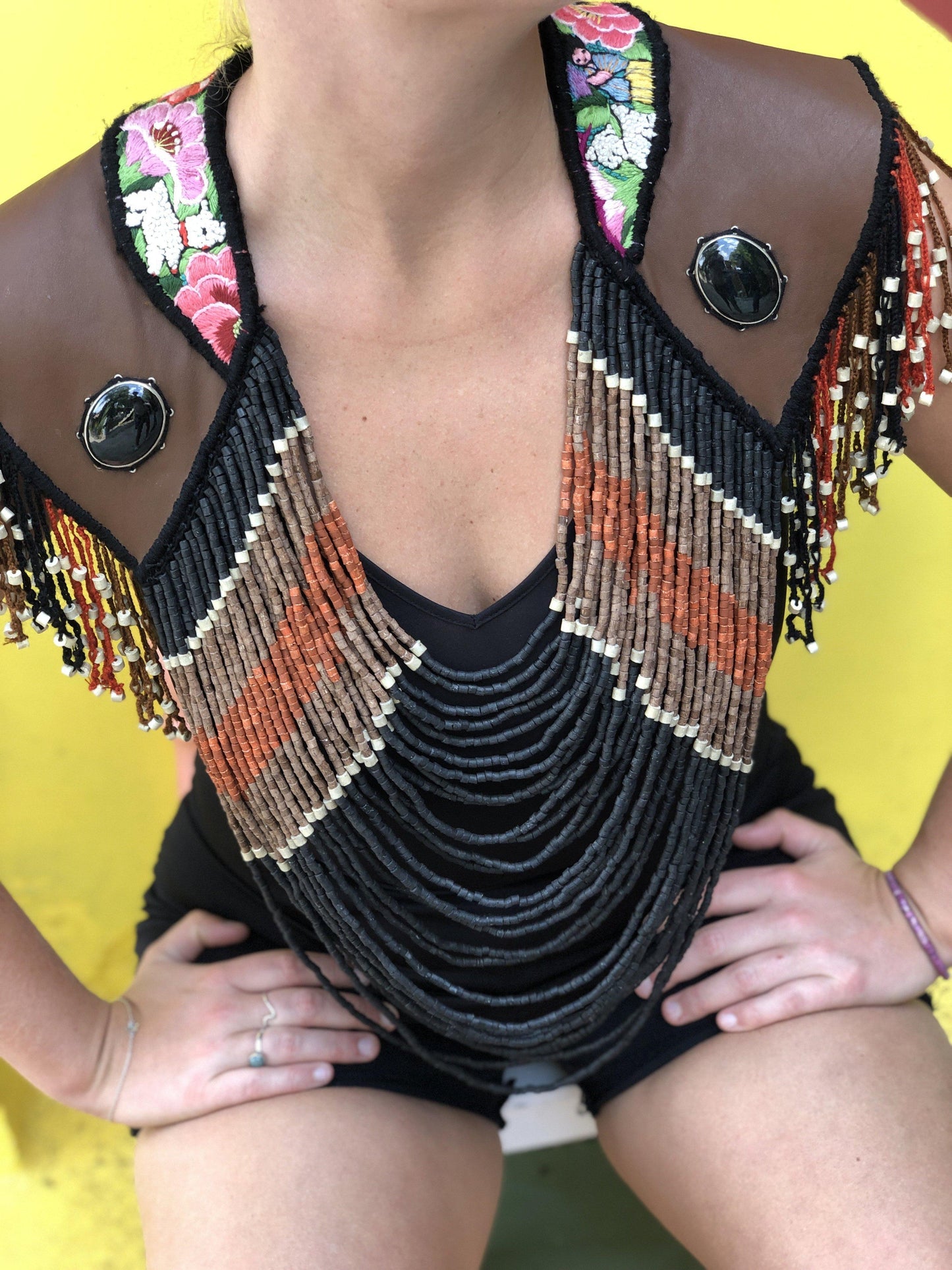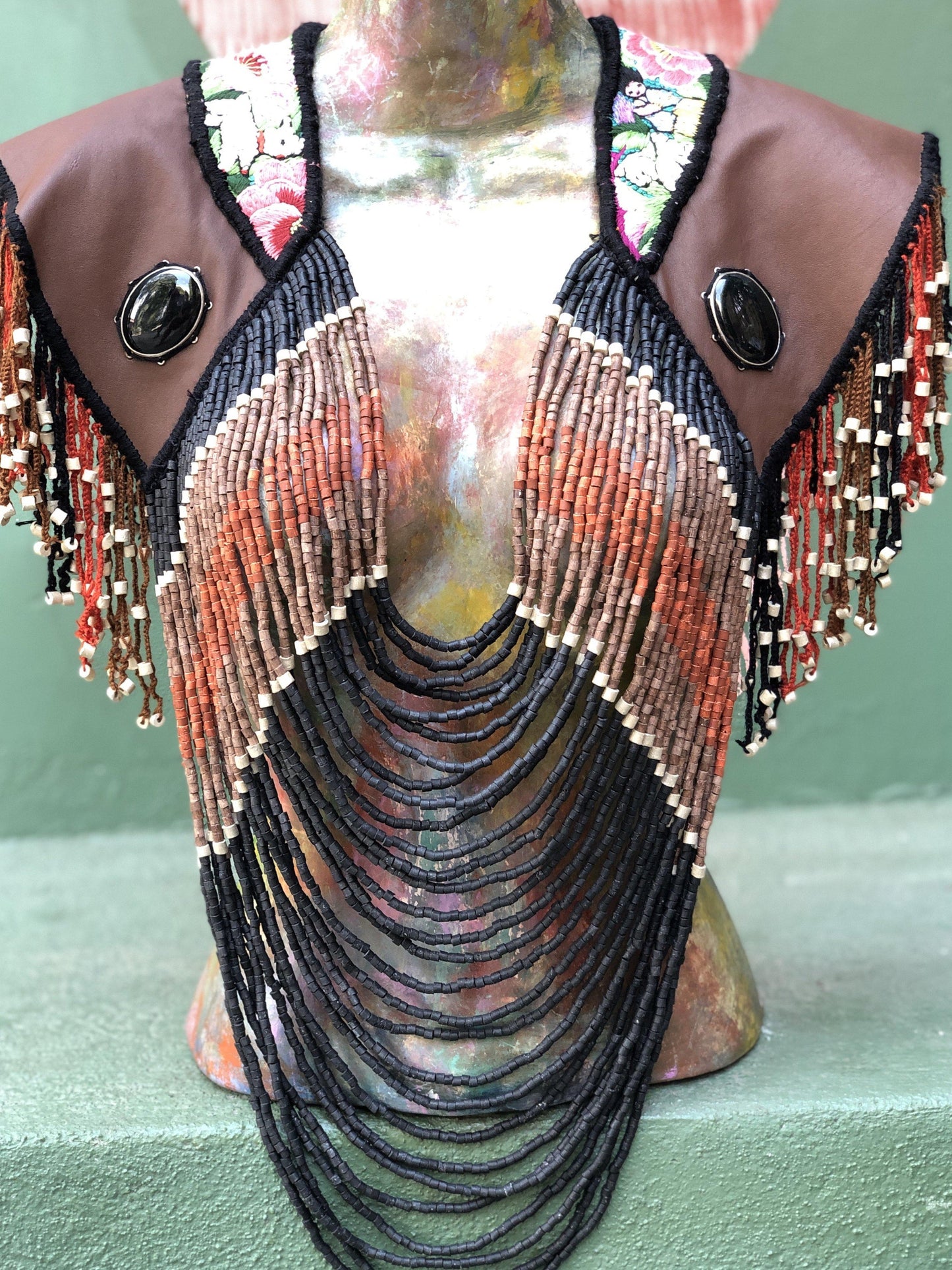 OMG
Pictures cannot do this piece justice. It's the feeling you get while wearing it that cannot be put into a picture! I wish I could go back to my wedding day and wear this beauty!! I cannot wait for my next music festival to rock this beautiful one of a kind piece. ❤️💚💛💜💙🧡